DK MATAI: TRUE MESSAGE OF HOPE: CORONA, CONNECTIVITY AND UNITY
London, UK - 13th April 2020, 17:20 GMT
Greetings!
Let us stick to the truth on Corona and not let the media confuse us! Many, many people, such as our chairman, DK Matai, are recovering from the Corona virus and although some are sadly dying, this is not true for the majority of those infected. In order to dispel a lot of fake news in regard to #Corona, DKM has put forward a Youtube video which puts forward the facts as he sees them in view of his infection and recovery from the Corona virus over 25 days. Trust you will draw some comfort from the clear analysis; message of hope, positivity and interpretation; based on the information available on a "no spin" truthful basis. DKM also believes the economy will rebound and there is a swift recovery ahead!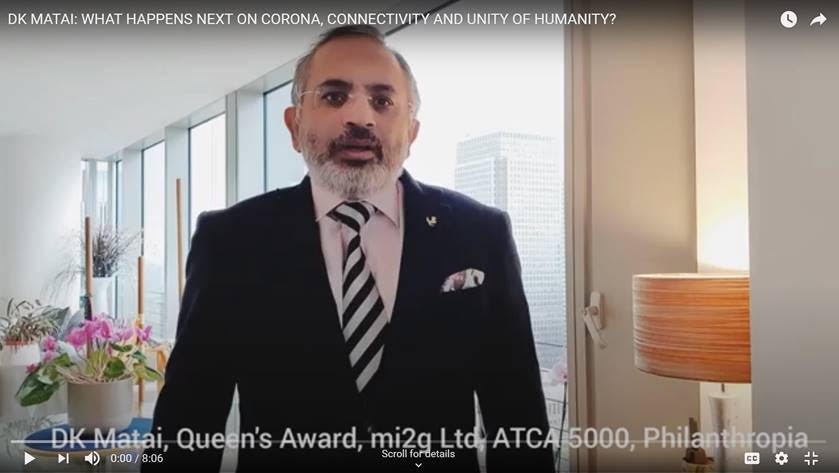 DK MATAI: TRUE MESSAGE OF HOPE: CORONA, CONNECTIVITY AND UNITY
The article DKM wrote which he refers to in the video is as follows:
CORONA EMERGENCY - SECRET EYE OF CYTOKINE STORM - 32 KEY STEPS: Facebook and LinkedIn
Please let us know what you think!
Best wishes
Chairman's Office
[ENDS]
[STOPS]
Source: QiLabs.net 1. Funding Form 2. Involvement Form 3. iQ:Ei Club
What are your thoughts, observations and views? We are keen to listen and to learn.
Best wishes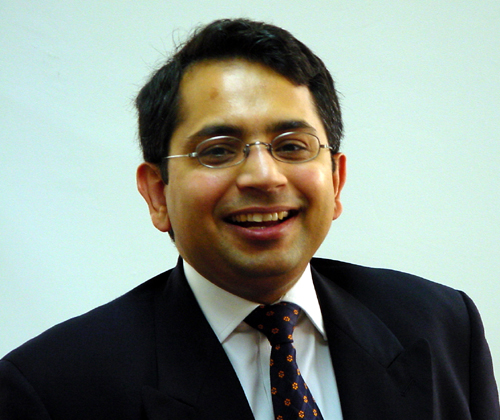 ---
ATCA: The Asymmetric Threats Contingency Alliance is a philanthropic expert initiative founded in 2001 to resolve complex global challenges through collective Socratic dialogue and joint executive action to build a wisdom based global economy. Adhering to the doctrine of non-violence, ATCA addresses asymmetric threats and social opportunities arising from climate chaos and the environment; radical poverty and microfinance; geo-politics and energy; organised crime & extremism; advanced technologies -- bio, info, nano, robo & AI; demographic skews and resource shortages; pandemics; financial systems and systemic risk; as well as transhumanism and ethics. Present membership of ATCA is by invitation only and has over 5,000 distinguished members from over 120 countries: including 1,000 Parliamentarians; 1,500 Chairmen and CEOs of corporations; 1,000 Heads of NGOs; 750 Directors at Academic Centres of Excellence; 500 Inventors and Original thinkers; as well as 250 Editors-in-Chief of major media.

The Philanthropia, founded in 2005, brings together over 1,000 leading individual and private philanthropists, family offices, foundations, private banks, non-governmental organisations and specialist advisors to address complex global challenges such as countering climate chaos, reducing radical poverty and developing global leadership for the younger generation through the appliance of science and technology, leveraging acumen and finance, as well as encouraging collaboration with a strong commitment to ethics. Philanthropia emphasises multi-faith spiritual values: introspection, healthy living and ecology. Philanthropia Targets: Countering climate chaos and carbon neutrality; Eliminating radical poverty -- through micro-credit schemes, empowerment of women and more responsible capitalism; Leadership for the Younger Generation; and Corporate and social responsibility.
---